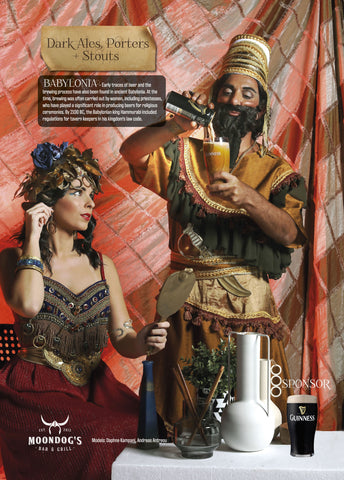 Porters, Stouts & Dark Ales
Dark Ales
This beer is in a very dark place, hanging out with chocolate and coffee. Usually, dark ales are higher in alcohol and have a heavily roasted flavour profile. Dark beer is not an independent beer category as it's often considered, but belongs to the ale family.
Porters
The beer of the working-class beeroes. Porter was named after the porters who labored at the local markets and it was their pint of choice. It was originally called "entire" when ralph harwood, a london brewer, started brewing it in 1722. A dark style beer made from brown malt.

Stout
Stout is a dark beer made using roasted malt or roasted barley, hops, water and yeast. Stouts were traditionally the generic term for the strongest or stoutest porters, typically 7% or 8% alcohol by volume (ABV), produced by a brewery.