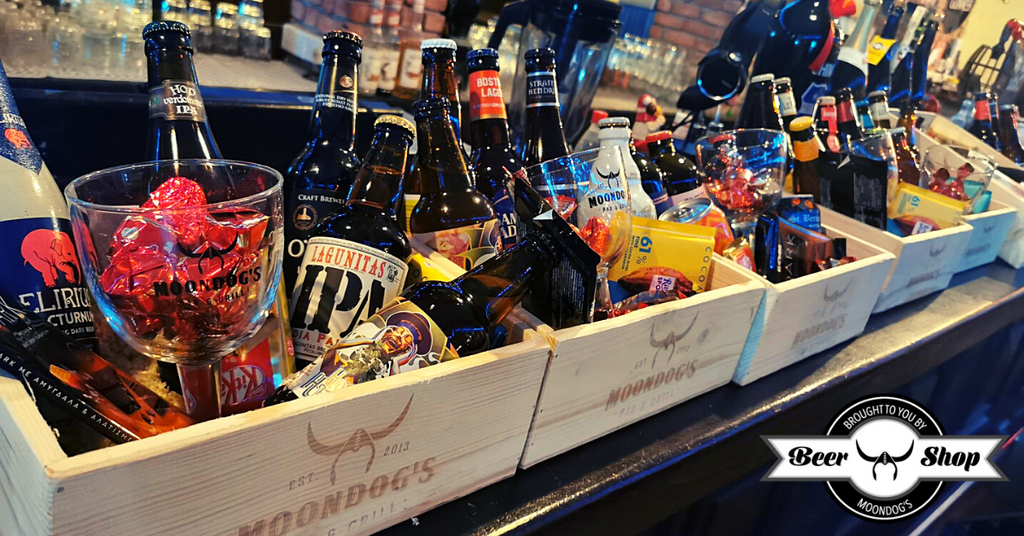 These large, wooden boxes come bursting with beers from around the world. Mixed with chocolates and beer glasses turns an ordinary evening into a full-blown party, making this is a perfect gift for the international beer lover.
There are different arrangements starting from
€22 - €60
If you have a specific amount in mind just call us at
7000 6300
and we'll discuss about how to create your unique arrangement!
We have created these special ones for online orders just click
HERE
You can pass by
Moondogs bar & grill
in Nicosia and check out the ones we have already created for you!
Check out some ideas
 👇