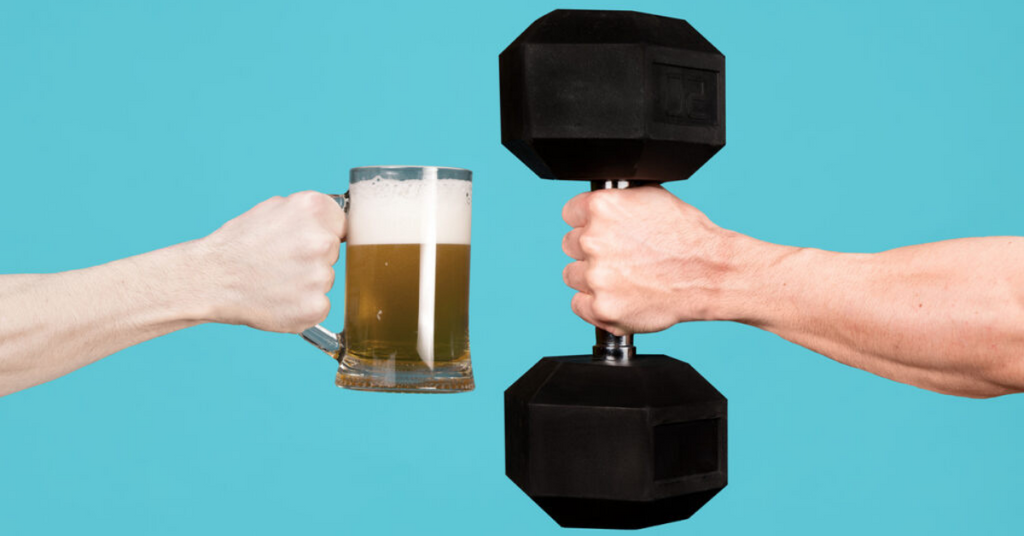 With the low-and no-alcohol boom showing no signs of slowing down, more people than ever will be posing the question: are alcohol-free beers fattening? Here, we take a look at the evidence, comparing how non-alcoholic beers size up to their alcoholic counterparts.
It's a problem many of us may have encountered over the years: you're eating well, getting your exercise and daily steps in, and yet you still haven't reached your fitness targets.
Calories from drinks are often referred to as "hidden calories", sometimes due to the labelling practises of alcoholic beverages. Yet with the meteoric rise of the low and no alcohol market, there are more options than ever before for drinkers who are keen to keep an eye on their caloric intake.
The notion of the 'beer belly' is no foreign concept to most of us. Indeed, the NHS estimates that a pint of 5% strength beer contains an average of 239kcal, or the equivalent of a Mars bar.
So how do the calories in non-alcoholic beer stack up? And are alcohol-free beers fattening?
First, let's define our terms. According to Drinkaware, there are four types of categorisation commonly used on labels. These are: 'alcohol-free beer' which means no more than 0.05% ABV, 'de-alcoholised beer' which means no more than 0.5% ABV, 'low-alcohol beer' which means no more than 1.2% ABV, and alcoholic beer, which will contains more than 1.2% ABV.
Per Drinkaware, alcohol-free beers do tend to have fewer calories in them than their alcoholic equivalents. Thus, low- and no-alcohol options could be worth considering if you're trying to cut your calorie intake to lose weight or shift a 'beer belly'.
Regularly drinking more than the NHS guidelines recommended 14 units a week for men and women could have a "noticeable impact on your waistline" as well as other serious health issues, according to the NHS website.
Another point of consideration is that the amount of alcohol in a drink is related to the amount of calories. So, if you're drinking something with lower alcohol, then you are consuming fewer calories – assuming both products are 'dry'.
Therefore, if you're concerned about your beer consumption being fattening, then opting to try out a low alcohol or non-alcoholic beer every now and then could be a good way to reduce your calorie intake.
So if you're looking to simply drink a few less units a week, or lose a little bit of weight, then low or non-alcoholic beers could be a useful solution, especially now there are so many delicious varieties out there to sample.
Sources: